UIC Spotlight: Student Employees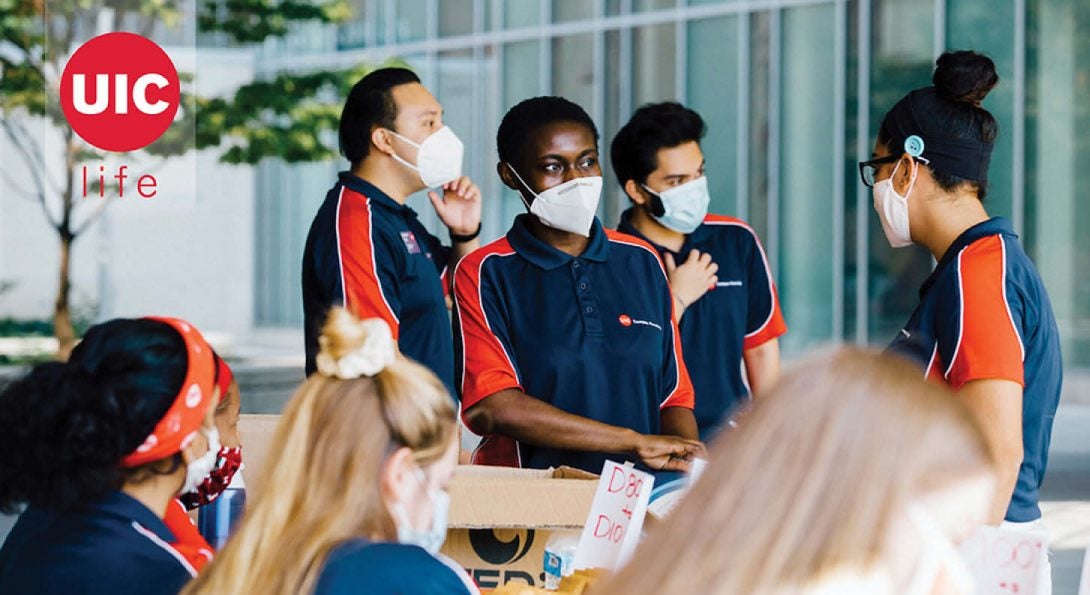 Working while being a student in college has become more normalized over the years. There are a variety of reasons students decide to pick up a job, including paying for school on their own or trying to get a head start on gaining work experience. Whatever reason a student may have had for deciding to take on a job while studying should be appreciated. It is not easy to handle a busy schedule, so it is only right to shine some light on these students.
Kianna Negron, a sophomore majoring in architecture, works at the UIC Bookstore and says that she enjoys working on campus. "It's convenient to be able to go to work right after class without having to commute," said Negron. Commuting can be an issue for many students, so finding a campus job that works with their busy class schedule can be beneficial.
Some student workers also have the benefit of gaining career experience. Nada Marei, a senior majoring in biochemistry with a minor in French, has aspirations of going to dental school and becoming a dentist. She currently works as a research assistant at the College of Dentistry in the Pediatrics Department with Dr. Christine Wu. She says she is always excited about going to work because she can "immerse [herself] into the dental field and the environment at the College of Dentistry." UIC offers a variety of research opportunities for undergraduate students encouraging them to involved in what they are interested in pursuing.
To be continued….
Check out our next UIClife Blog as we continue showcasing our campus' student employees and learn about how they balance school, work, and social life.
To find on-campus jobs, visit the Student Employment website and register for Handshake. Handshake allows students to gain access to not only on-campus job opportunities, but also internships and off-campus jobs.
Modified on February 23, 2021